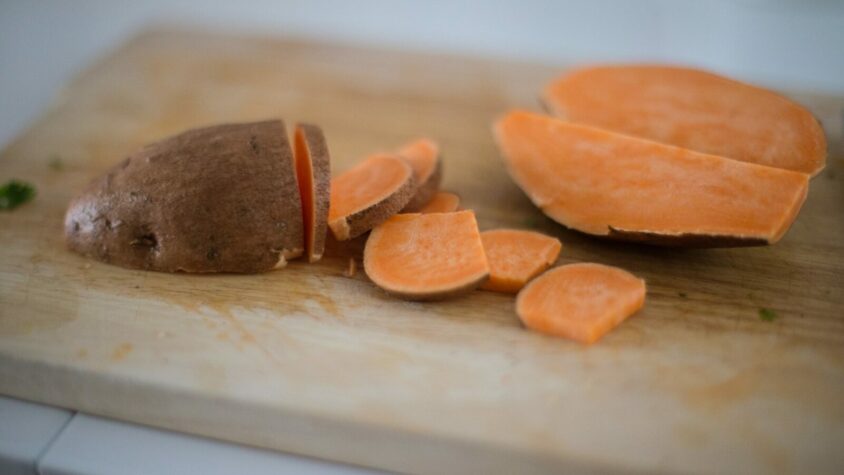 Lumpy Yummy Candied Yams
Sweet and delicious, our lumpy yummy candied yams are always a big hit. These are of course great for Thanksgiving or the holidays, and definitely have a fall feel to them but you'll want to enjoy them all year round.
Ingredients
4 Medium Sweet Potatoes
4 Oz (1 stick) Butter, cut in 1" pieces
2 Cups White Sugar
1/2 Tsp. Salt
Preparation Instructions
Peel potatoes and cut into 1 inch cubes. Place in boiling water and cook until fork can pierce slightly. Drain potatoes. In a 4" x 4" casserole dish, place 1/2 of potatoes in dish. Take half of the butter pieces and distribute over the potatoes. Next, pour half of the sugar over potatoes. Layer the next half of potatoes over the sugar, and add the rest of the butter and sugar on top. Sprinkle the salt over the dish. Cover with aluminum foil and place in a pre-heated 350 degree F oven. Bake until the potatoes are glazed and sticky with a sugary syrup. Serve!