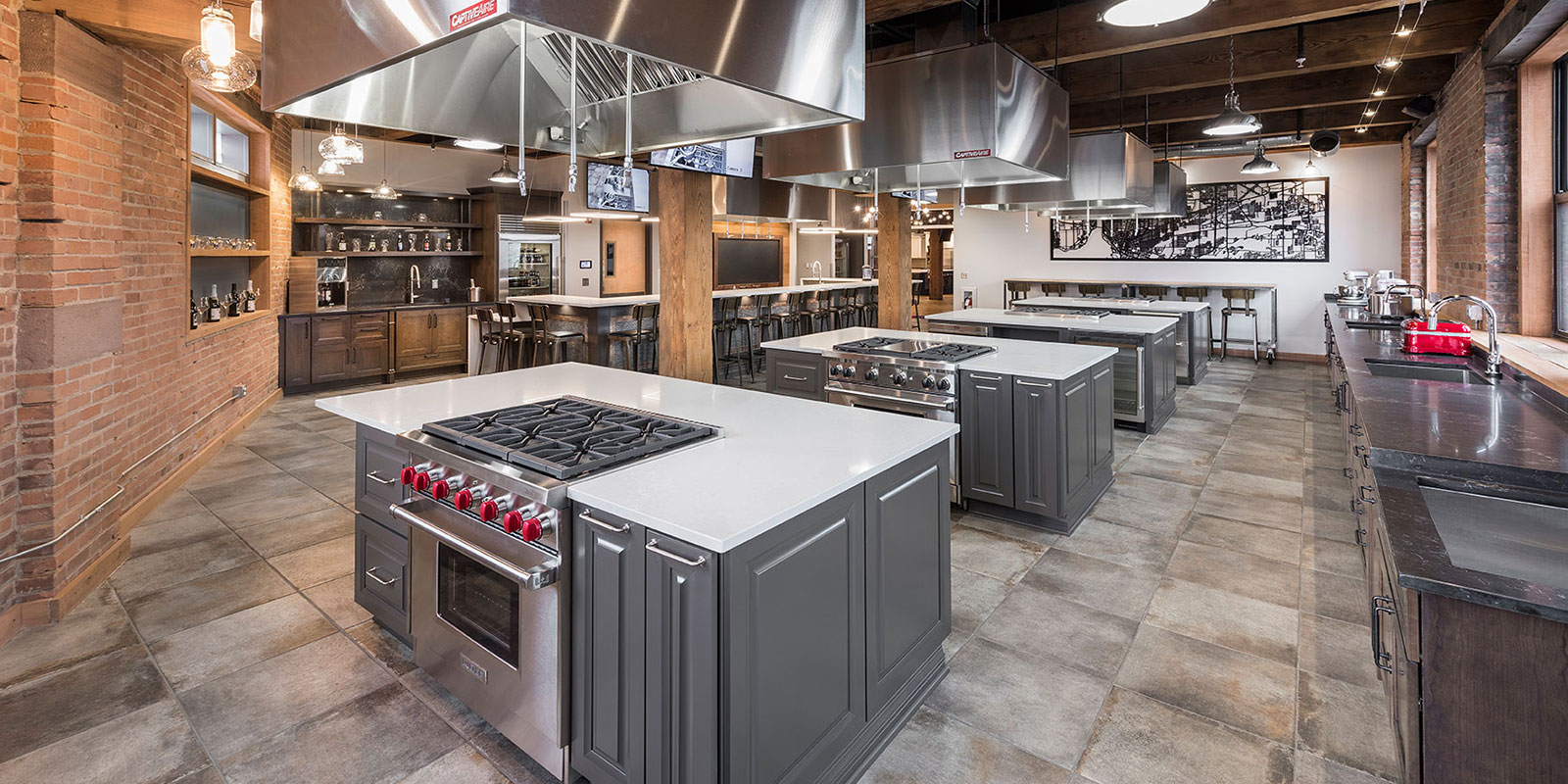 Learn with Thyme-N-Honey
In the State of the Art kitchen located at the Artisan Culinary Lofts on Amherst Street in Buffalo NY, you will delight yourself with flavorful meals, prepared and demonstrated by 2 certified Chefs of the American Culinary Federation.
Thyme-N-Honey lessons will guide first through proper food and kitchen safety. Then you will learn the importance of a sharp knife, and choosing the right knife to buy for your own kitchen. Then we will talk about the right use of tools for the right job, to help make kitchen life easier. Other topics that Thyme-N-Honey will cover in any of their lessons will be the type of foods to pair together with what flavors. How to determine the quality of food. What would be the best type of meat for the type of dish you want to prepare? And much, much more.
Have you ever wondered what salt really does to food? Would you like to learn how to make a vinaigrette without seeing it separating? How do Chef's keep from cutting their fingers when cutting vegetables? How can you make flavorful meals in less than 30 min? What are regional favorites from around the world? Thyme-N-Honey cooking classes will walk you through these questions and many more, so you can feel good inside your own kitchen making great meals for family and friends. We want you to be the Chef of the neighborhood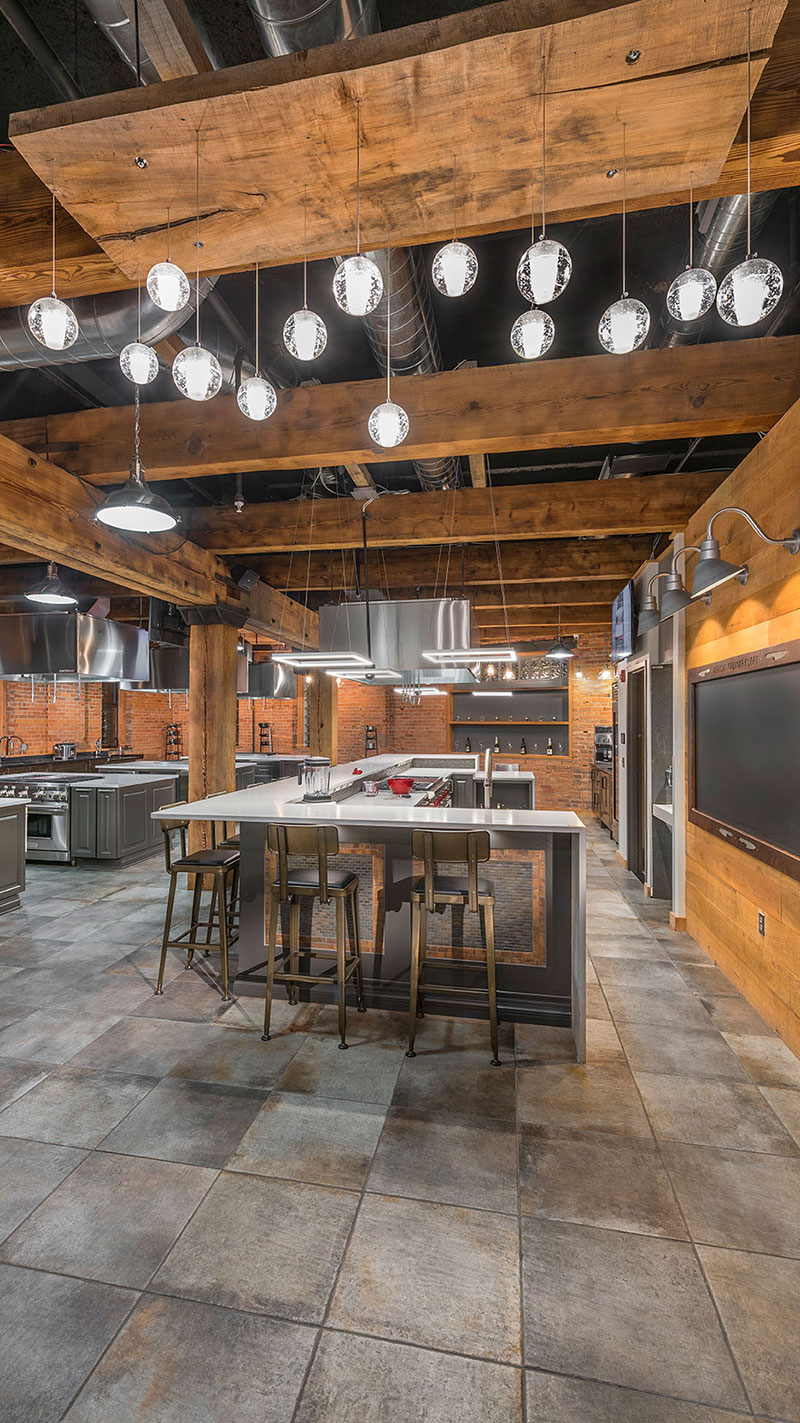 Kitchen photos courtesy Artisan Culinary Lofts. Visit their website to learn more about this amazing venue!
Interested in arranging a private class for your next celebration, personal event or corporate event?
Please call (716) 553-7050 for pricing and more details!
Upcoming Virtual Classes
Every Thursday at 7PM on our Thyme-N-Honey FB page we provide free cooking demos that are fun and insightful!
Like us on Facebook and follow along at home!
ThymeTogether
ThymeTogether is a virtual cooking class to be held on various Saturdays at 9am on our Thyme-N-Honey Facebook page, where you can cook along with us with your child(ren) as we cook children friendly meals! Dates will be posted here with recipes attached, check back soon!
Recently Added Video Courses
For your Safety
Thyme-N-Honey takes your safety in the kitchen seriously. We will always follow the most current CDC, state or local rules for indoor facilities regarding mask mandates. Thank you for your understanding and cooperation.

Individual "Small bites" provided at each seat when participants first arrive.
Disposable gloves available upon request.
Thyme-N-Honey only asks that you bring your smile and your appetite!