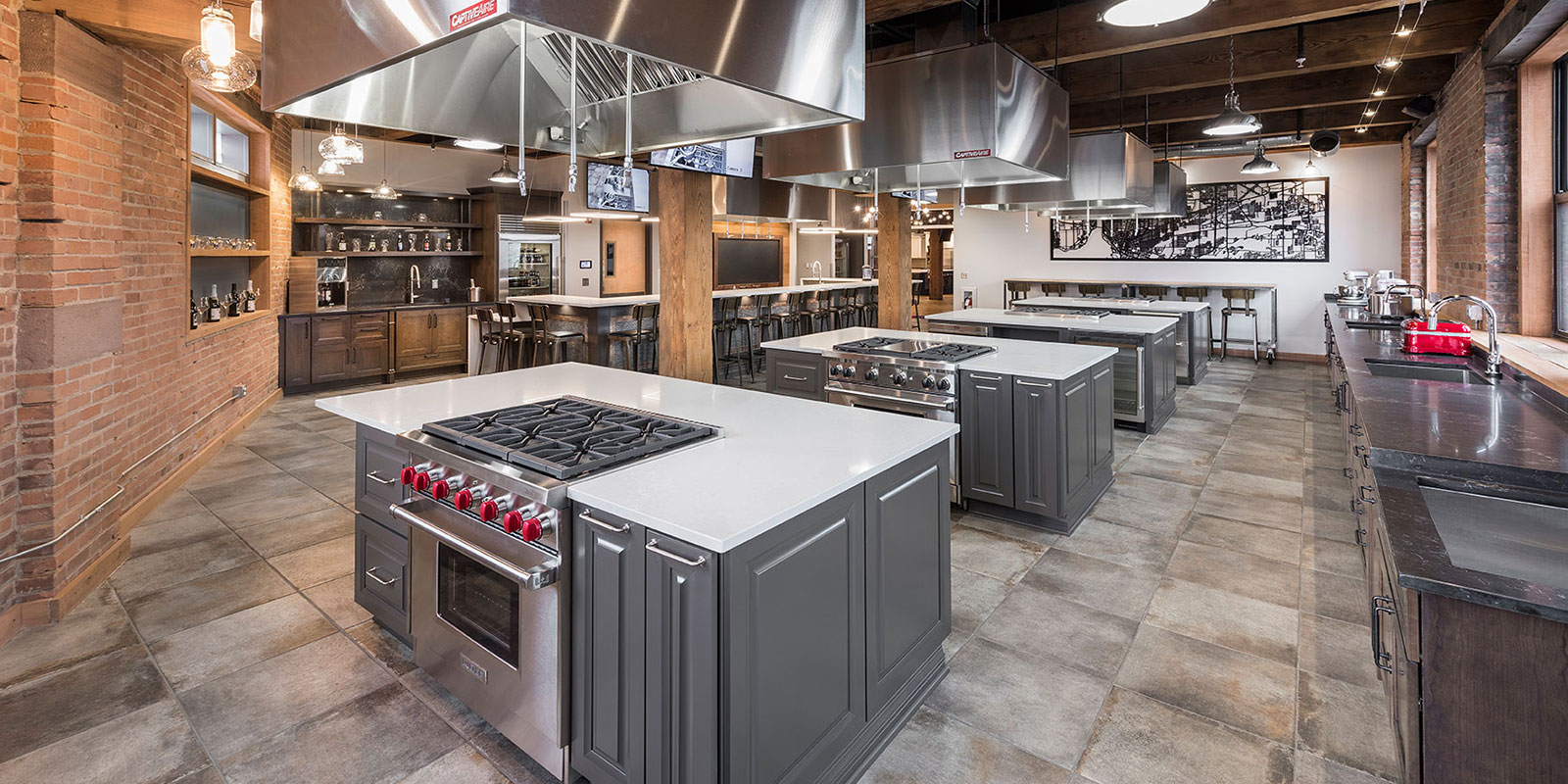 Learn with Thyme-N-Honey
In the State of the Art kitchen located at the Artisan Culinary Lofts on Amherst Street in Buffalo NY, you will delight yourself with flavorful meals, prepared and demonstrated by 2 certified Chefs of the American Culinary Federation.
Thyme-N-Honey lessons will guide first through proper food and kitchen safety. Then you will learn the importance of a sharp knife, and choosing the right knife to buy for your own kitchen. Then we will talk about the right use of tools for the right job, to help make kitchen life easier. Other topics that Thyme-N-Honey will cover in any of their lessons will be the type of foods to pair together with what flavors. How to determine the quality of food. What would be the best type of meat for the type of dish you want to prepare? And much, much more.
Have you ever wondered what salt really does to food? Would you like to learn how to make a vinaigrette without seeing it separating? How do Chef's keep from cutting their fingers when cutting vegetables? How can you make flavorful meals in less than 30 min? What are regional favorites from around the world? Thyme-N-Honey cooking classes will walk you through these questions and many more, so you can feel good inside your own kitchen making great meals for family and friends. We want you to be the Chef of the neighborhood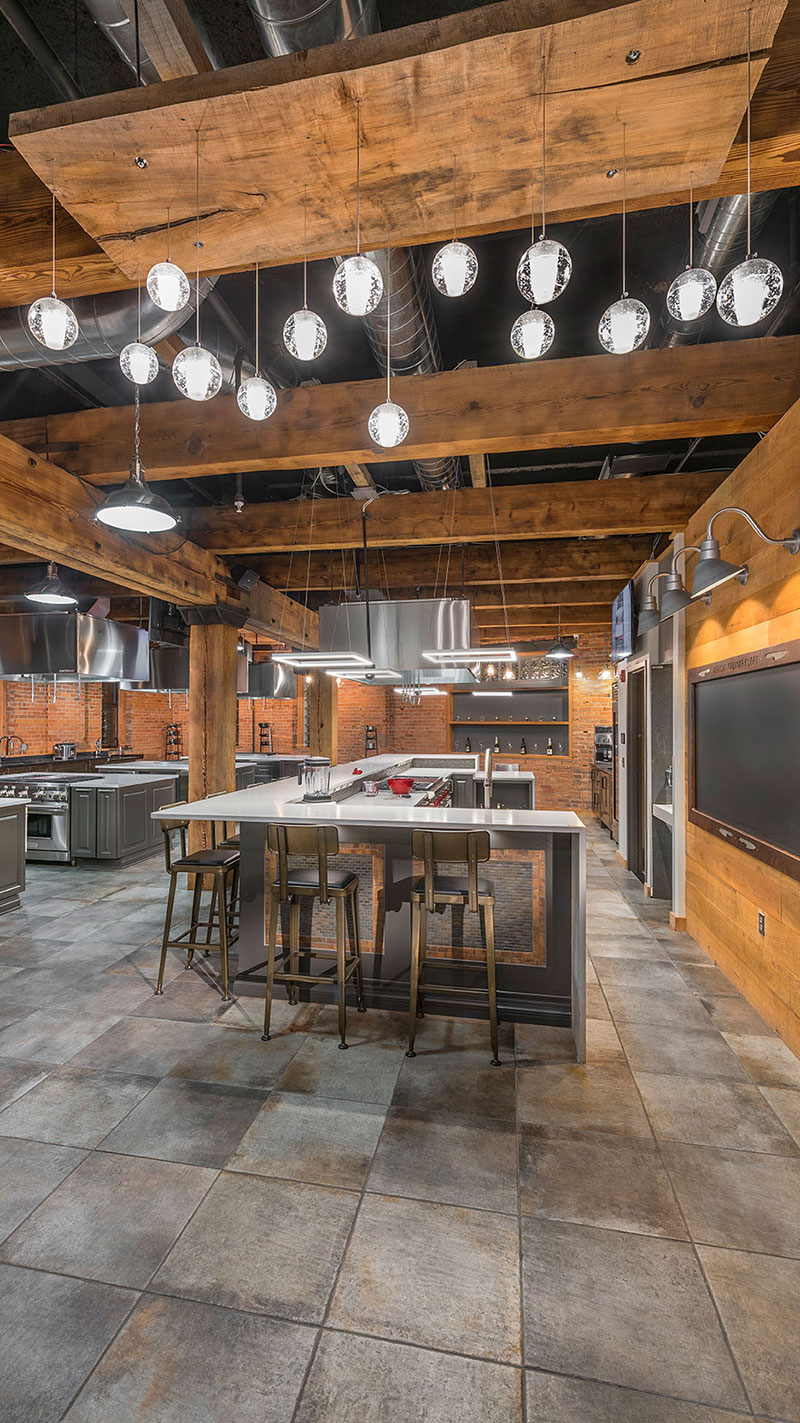 Kitchen photos courtesy Artisan Culinary Lofts. Visit their website to learn more about this amazing venue!
Classes
Classes will last between 1-3 hours long.
"Lunch" lessons ($35.00PP) will go for one hour, learning quick tips to make a flash meal, and participants will leave with a prepared lunch.
"Classic" Lessons ($65.00PP) will go for 2 hours, and these are for the serious home cook who wants to learn more tips and techniques to "Wow" their guests at their next house party.
"Culinary" Lesson ($85.00) will be for 3 hours and in this class, participants will be creating a 4-course meal from start to finish and then enjoy their creation together, sitting down for fun and fellowship.
Upcoming Schedule
Classes are announced regularly, and seating is limited. Click on a class title to view the full class description and to reserve your seat now!
There are currently no classes scheduled. Please check back soon!
For your Safety
Thyme-N-Honey Chefs will practice the following Covid-19 guidelines to make your experience safe and fun:

Social Distancing Friendly
Chef provides Masks
Plexiglas shields between Chefs and participants
Individual "Small bites" provided at each seat when participants first arrive.
Disposable gloves available upon request.
Food will be served to each Participant by Chefs
Thyme-N-Honey only asks that you bring your smile and your appetite!