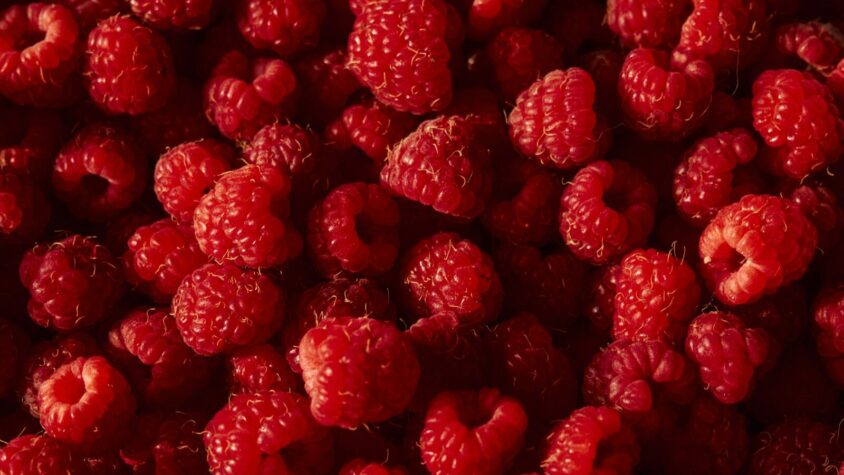 Lemon-Raspberry Quick Bread
This lemon-raspberry quick bread is requires no rise time so it can be prepared much quicker than other breads. It's an easy treat to put together to have with your morning coffee, for dessert, for entertaining - or just to snack on!
Ingredients
1 3/4 Cups All-Purpose Flour
1 1/4 Tsp. Baking Powder
1/2 Tsp. Salt
1 Ea. Stick of Butter (unsalted)
3/4 Cup Sugar
2 Ea. Eggs
1 1/2 Tsp. Vanilla
3/4 Cup Milk
2 Ea. Lemon Zest
1/3 Cup Raspberry Jam
Prep time: 10 minutes
Cook time: 40-50 minutes
Total time: Approx 1 Hour
Difficulty: Easy
Preparation Instructions
Mix the flour, baking powder, and salt in a small mixing bowl. Set aside. Cream together sugar and butter in an electric mixer using paddle attachment. Mix until creamy. Add eggs, one at a time, to butter/sugar mixture. Mix completely. Add vanilla and lemon zest to mixer. Add milk slowly and mix well. Add dry ingredients little at a time into wet ingredients. Mix batter thoroughly. Place batter in a well greased loaf pan. Warm jam in a small skillet, then pour into batter and swirl. Bake loaf at 350 degrees for 40-50 minutes. Remove from oven when toothpick inserted into center of loaf comes out clean. Cool and remove from the loaf pan. Slice and serve!