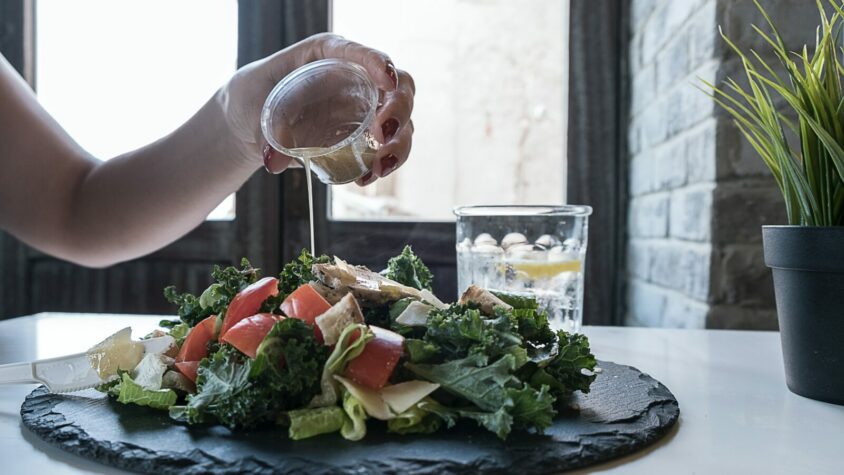 Chipotle-Citrus Vinaigrette
This versatile Chipotle-Citrus Vinaigrette is a perfect blend of spicy, sweet, fruity, and acidic - sure to give salads or veggies a bright and tangy flavor boost.
Ingredients
1 Cup Salad Oil
4 Oz. Olive Oil
2 Oz. Apple Cider Vinegar
1 Tsp. Digon Mustard
1 Tbsp. Minced Garlic
1 Tbsp. Minced Shallots
1 Oz. Honey
1/2 Ea. Lemon Zest
1 Ea. Chipotle Pepper - minced, with adobo sauce
1/2 Ea. Orange Juice & Zest
1 Tbsp. Chopped Thyme
Salt & Pepper to taste
Prep time: 5 minutes
Yield: Approx 2 cups
Difficulty: Easy
Preparation Instructions
In a medium size bowl, add vinegar and all ingredients except the oils. Mix well.
Slowly whisk in the oils, a little at a time. This will create an emulsion. Continue until all oil is incorporated. If emulsion is not created, slowly add additional oil a little at a time. Add salt and pepper to taste.